27 Jan 2020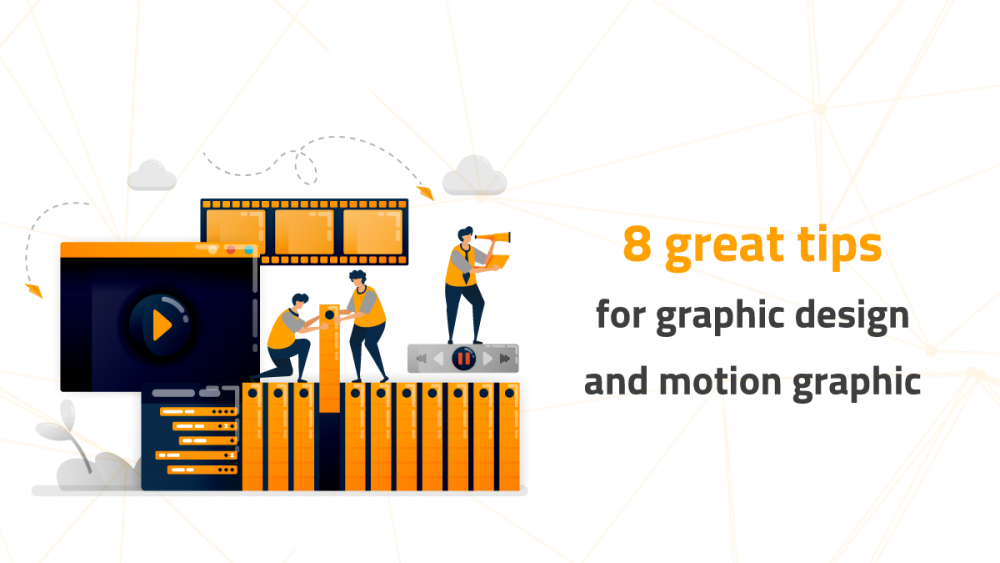 8 Tips to Make Motion Graphics and animation That Make an Impact :
1- Apply Your Visual Language:
A strong brand isn't just a logo. It's everything you create. With motion, you're working with many elements: audio, visuals, and music. Each should reflect who you are and what you're about.
2- When in Doubt, Do Less:
This might be our most important tip. Remember: It is much better to see a simple concept executed well than a huge production executed poorly. If you don't have the time or resources, don't try to stretch yourself thin. Downsize your vision, and do it right.
BRAINSTORMING:
3- Ask "Why Motion?": Before you do anything, first ask yourself if a motion graphic is what you need. What are you uniquely adding to your project by making it move? Could you do the same with a static piece? Animation should be additive, not just additional. Otherwise, it feels forced. If you're not sure if motion graphics are the answer, here's a helpful breakdown of the the different types of visual formats that can help you tell your story.
4- Know Your Goal:
What are you trying to achieve with this project? The goal needs to be very clear from the beginning. (This will influence all creative design decisions down the road.)
- How should people feel after they watch the video?
- What action should they take?
- What awareness level are you targeting?
5- Know Your Run Time: Length has a huge effect on your production timeline and cost. You should decide what length is appropriate for your story and your goal.
6- Tell a Single Story: You have limited space, and you need to make the most of it. A good motion graphic delivers a single message and uses every creative element to support that story.
7- Know Your "Sonic Branding": Your brand style extends to audio, too. What does your brand sound like? What's its personality? What feeling are you going for? Music, VO, and sound effects are crucial to communicate that.
8- Don't Skimp on Sound Effects: Not every motion graphic needs sound effects, but when they do, they need to be high quality. Sound effects may seem like a simple layer of audio, but they can be incredibly distracting if they don't mesh well.